085 – Ana Nowosielska: Altered Sky, Music Education & Audience Building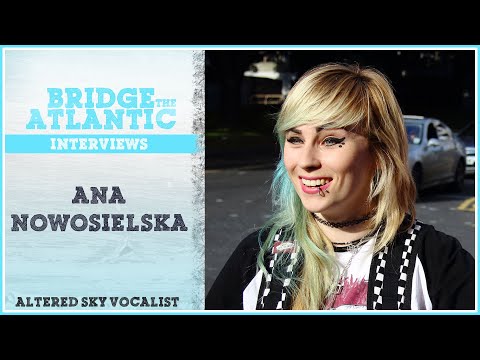 This week, we're excited to welcome Altered Sky vocalist and songwriter Ana Nowosielska to the show! Altered Sky are a Glasgow based rock band who have built themselves a loyal fanbase, won critical acclaim from publications such as Rock Sound, Kerrang! and have been tipped by Apple Music and the Huffington Post as a band to watch out for in 2016.
In addition to standard shows, the band also does an "edu-tour" which includes an acoustic or full band performance, paired with a careers-oriented seminar about the music industry which focuses on a student's potential role as a professional musician. Their self funded album Without Wonderland is out now.
Highlights:
Ana is an avocado enthusiast and gamer nerd!
We hear how touring is still one of the most effective ways of building an audience
Meeting people on tour helps to build a personal connection
We hear about Altered Sky's edu-tours and how they teach students how they can work in the music industry
"You can make a career in the music industry, because I'm standing here – I'm doing it"
Ross makes a pretty huge research faux pas in which he marries Ana and Altered Sky's bass player
We hear all about Altered Sky's debut album "Without Wonderland" and the search for their sound
Social media is increasingly where you'll start to build your audience
The numbers don't really mean anything without the connection with your audience
Be yourself on social media!
Guest Links:
Sponsors:
Subscribe & Review
Don't miss an episode! Subscribe to us on
iTunes
,
YouTube
and
Stitcher
. And if you like the show, please leave us a comment on
YouTube
, or a rating/review on
iTunes
or
Stitcher
!
Support us on Patreon
We love making this show, but need your help to keep it going! Join the BTA family and get some sweet perks by
supporting us on Patreon
. <3
Like what you see? Share the love!